Finally! Finally the staircase gallery wall is done. Well, at least for now. When we first moved in I created a gallery wall going up the stairs within a month of living in my home. It was a little girls dream. When I was a little girl I would visit my Tia Ruth's house (tia=aunt) and she had this massive gallery wall. It had no rhyme or reason. She just put the pictures of family as the family grew. She never married or had kids of her own but she had the families history on that wall, from her siblings, to their kids, nephews, nieces and more. I would stand there and just take it all in. So, when we moved in I knew I wanted my walls to tell a story too. However, last year we redid our entire staircase, from paint to repairs on the banister and runner. If you missed those you can read about the banister repair, paint colors and runner. Anyhoo, I finally was ready to commit to a new gallery wall and nail some holes into the painted walls. Years ago my gallery wall got a little out of hand, kind of like my Tia Ruth, but, I am more calculated and OCD and needed it to have more flow this time around. So, my simple staircase gallery wall tips are simple and to the point.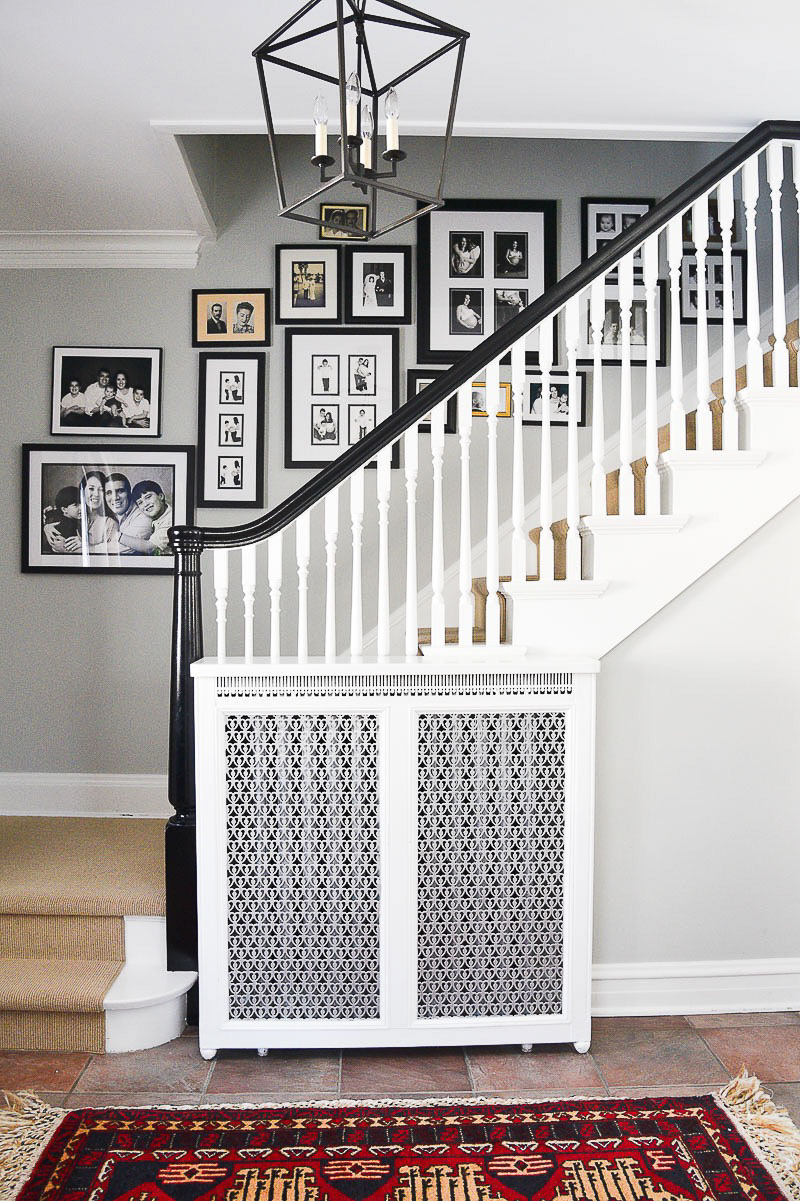 Staircase Gallery Wall Tips
One of my 2018 resolutions was to simplify my life and home.  It has felt great and I am still in the process, but, DAILY. And it was important to me, this time around, to really pick photos that have meaning to me and those in my home and then creating a wall that made sense. So,
1 – It's Your Home, Tell A Story
Truly pick pictures that mean something to you. Don't put photos of that one relative you never see and they have never called you. Then lay them out like a storyline. I didn't want the photo of my youngest child first and then my grandparents at the top of the stairs. Why? because as guest come over, they can see the bottom photos better (it is simply how my staircase is laid out). They know what my kids look like, but the black and white wedding photo of my grandparents tell more of a story for others in my home. If that makes sense.
2 – Make a Template
Years ago I just went with the flow. It was where I was at the time and what I was feeling decor wise. In life we change aesthetically and I needed more structure in my staircase gallery wall. With paper I traced out and created templates for each of the frames I knew I wanted up. Then placed them on the wall in the order I wanted. It took some re-arranging as I wanted the frames to move up a few inches with each step BUT not to exceed or go above the entryway ceiling height. See photos below.
3 – Enjoy It
Some might think putting up a bunch of family photos is narcissistic. HA! I even had a friend, not a friend anymore, once say, "I would never put up the photos of my bare pregnant belly…maybe in the privacy of my own room but not for all to see." I was younger and insecure at the time and guess what, I took them down thinking she was right. Well, I have learned, this is my home and I want to enjoy it. I want my walls to tell a story and I more so I am confident in my own skin.
Remember, I was a little girl visiting my Tia's house and till this day I remember her wall. You never know how your wall design story will impact those you are surrounded by, so enjoy it!
4 – SECRET TIP
DON'T TAKE THE PAPER OFF until after you nail in the picture frame hook. That way you know it is exactly where you want it. See…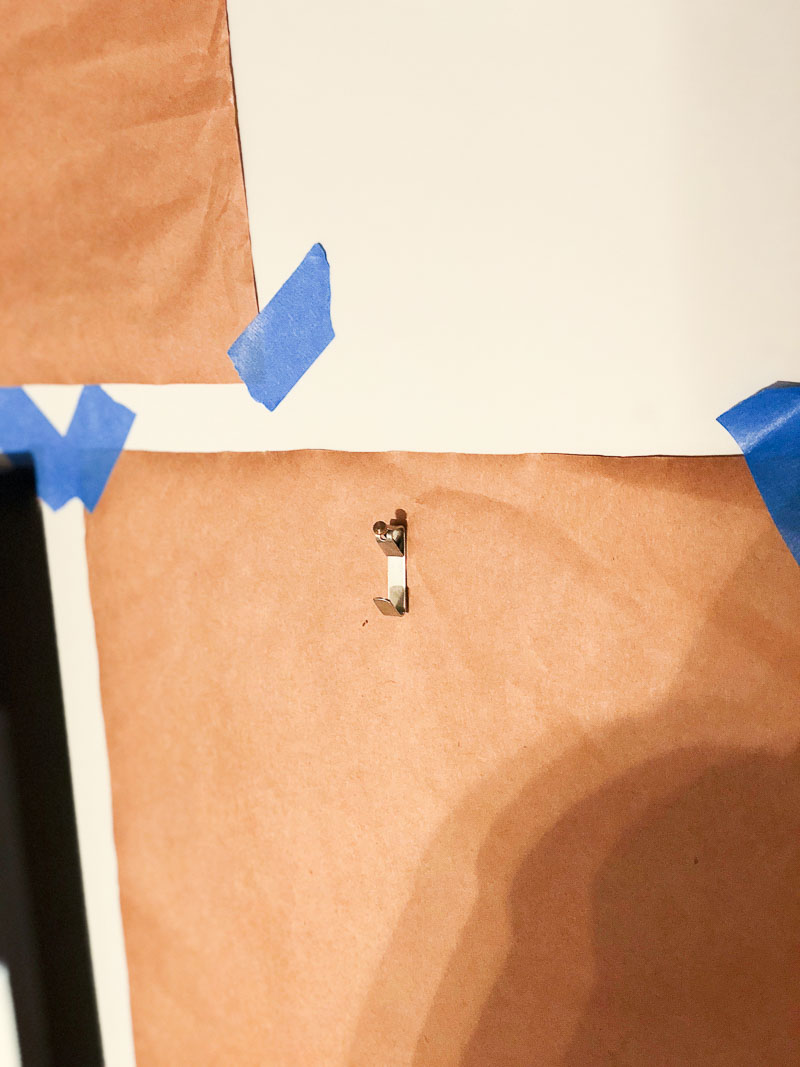 Okay, so here it is on the wall after some trial and error.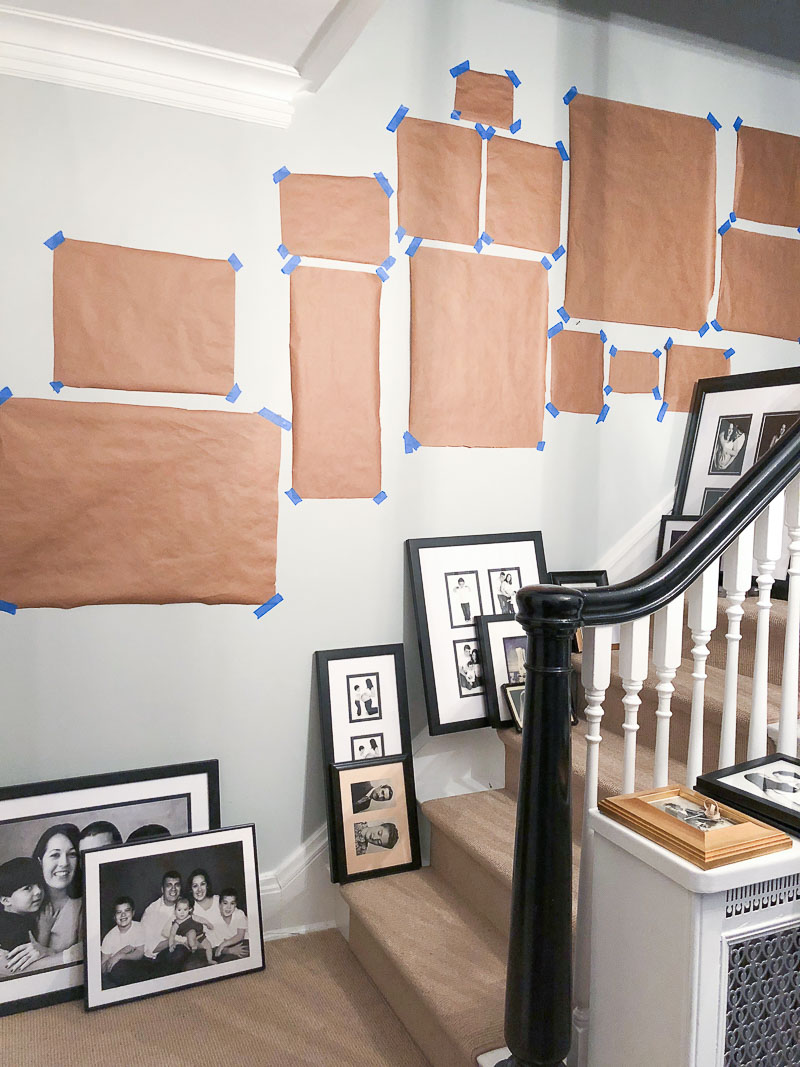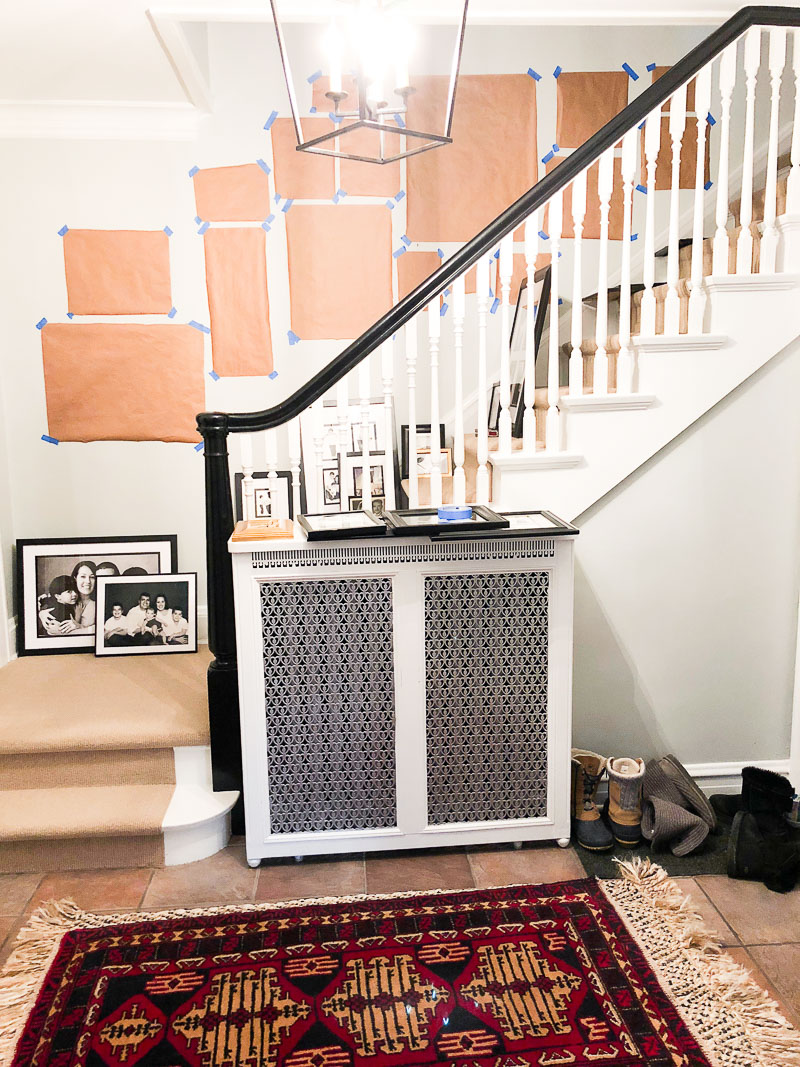 I went ahead and nailed in the frame hooks over the paper then pulled the paper off. This worked great and I didn't make mistakes of placing the nails centimeters off.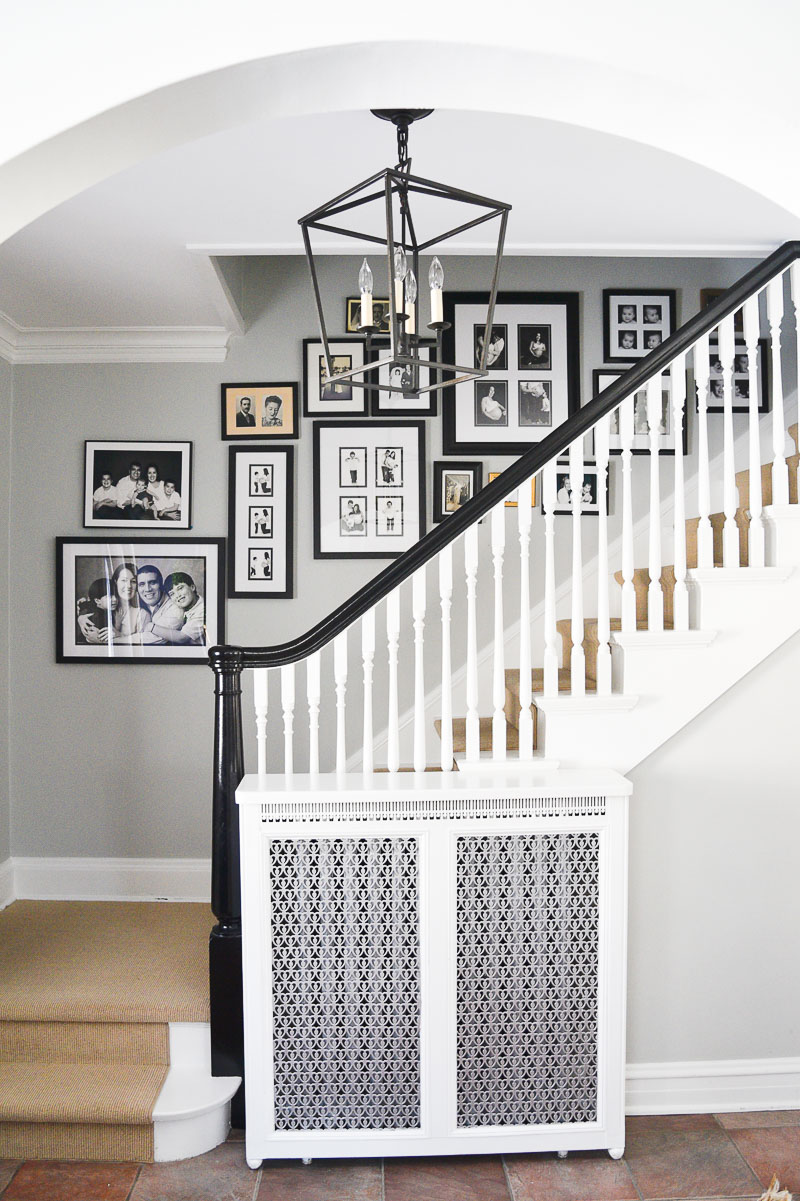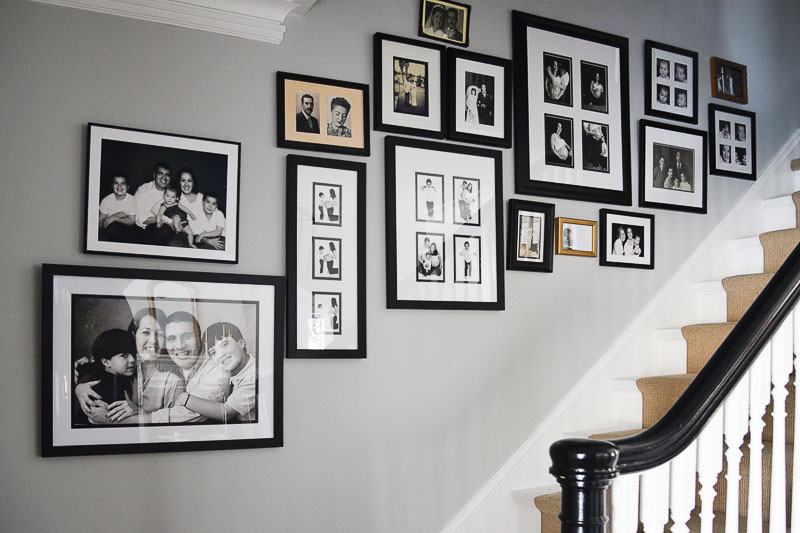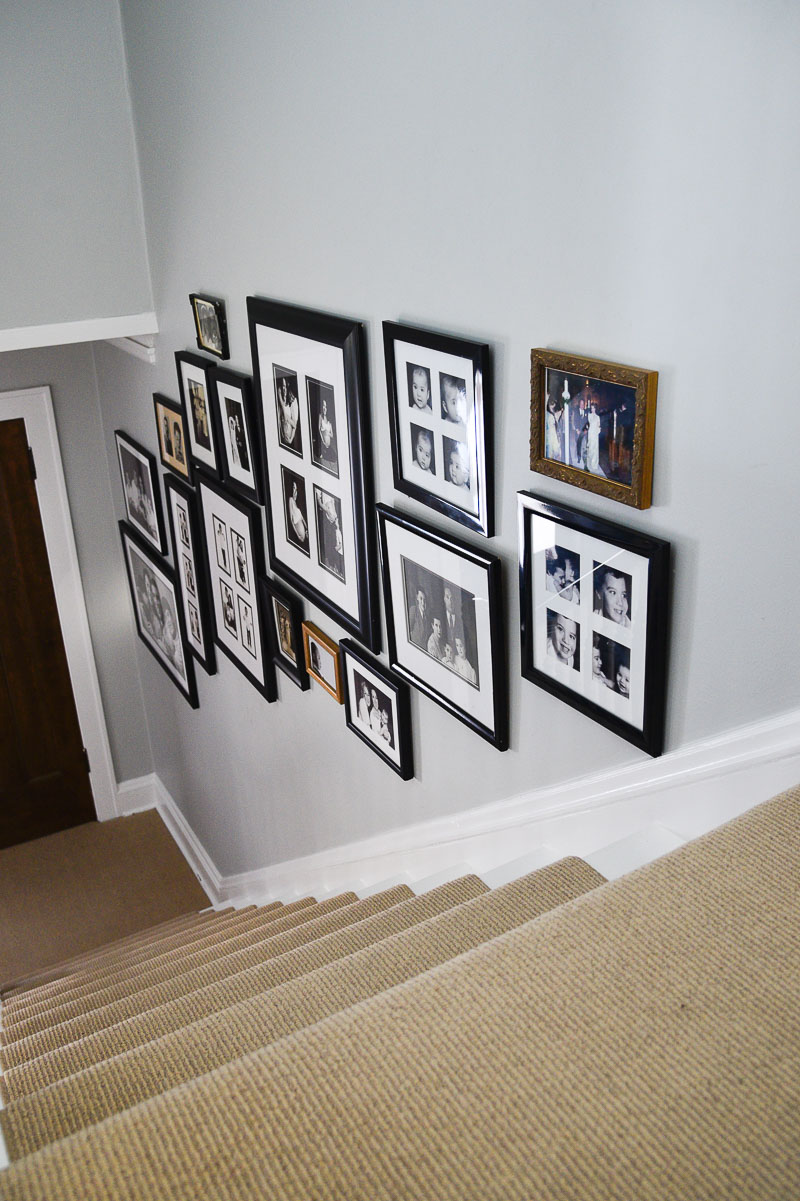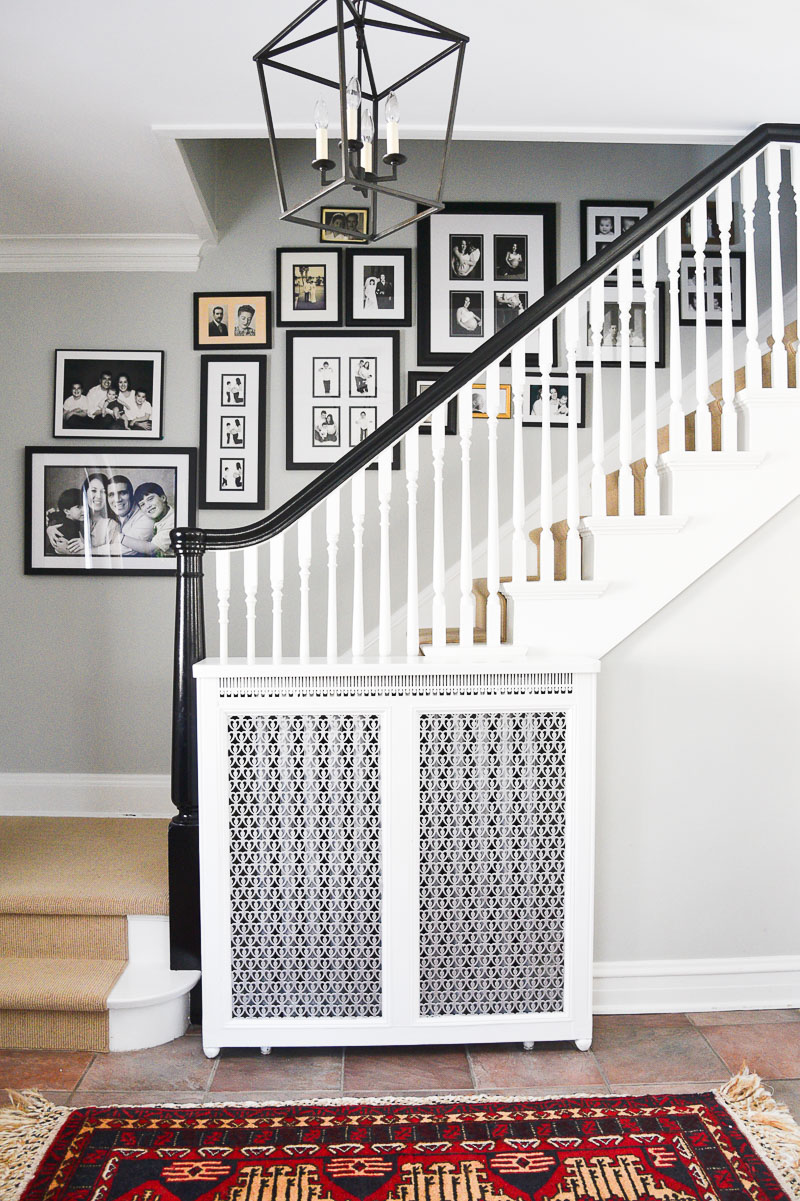 AND YES, CAN YOU SEE MY BIG BARE PREGNANT BELLY FOR ALL TO SEE? PROUD MOMMA HERE
The post Staircase Gallery Wall Tips appeared first on Home with Keki.
Source: homewithkeki.com