Grab your coffee, time for a little coffee talk. So, since starting the Home Staging series I have gotten many questions, but, one keeps coming up.  Many have basically emailed me, "I have been staging for a few months now (maybe even a year) and I can't seem to grow my clientele." I thought I tackle this question and share my five tips on how to build your home staging business. I used all of these ideas for my first two years and I still use them. They worked for me and I hope it does for you all.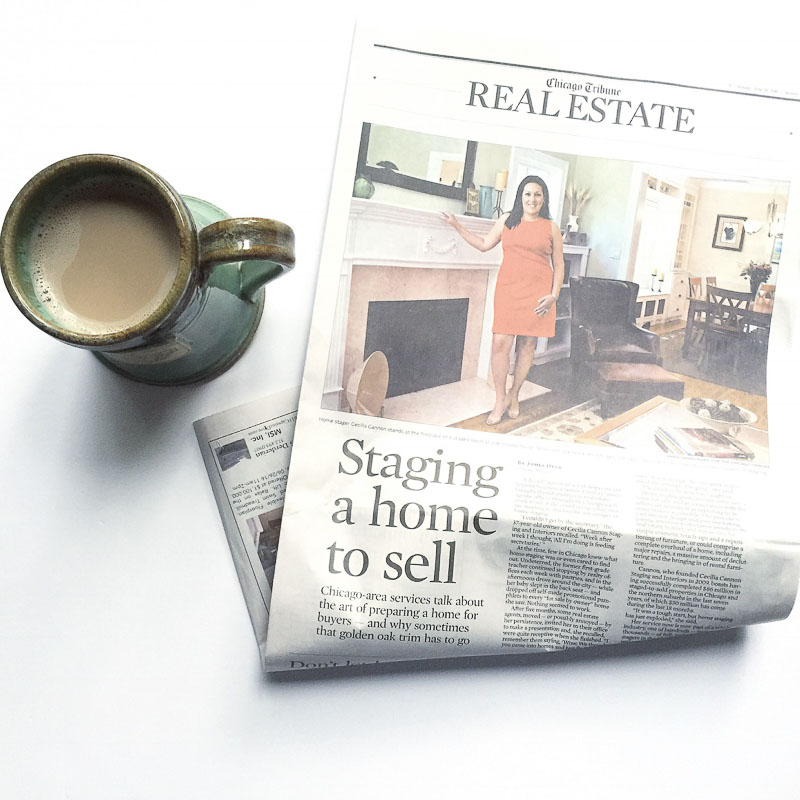 How to Build Your Home Staging Business
You will read about many ways to grow your home staging business but a lot of them cost money. Lets be real, when growing a business you need to be real on where to spend your money. That is why these were simple things I did that didn't cost me my savings, and it worked.
1 – Old School: Knock On Doors (not literally)
I subscribe to Redfin (not sponsored, I just prefer Redfin's layout) and I set up my settings like a buyer for certain areas (I want to work in) and house price. For house price, I basically set it from $250,000-over $2 million. This allows me to see all homes that come on the market. I get an email everyday. You can set your email for weekly if you prefer. I search the photos. If a property is 'buy owner' it goes on my list. If a property was clearly not staged, it goes on my list. Then, I compile this address list and that day send out a mailing. In the mailing I put a handwritten note (these are written a head of time), a brochure, and my business card. I let the homeowner know I am here to help them, how I will help them, and I provide a tip that I noticed from their photos. For example, remove the large red area rug in the living room.
2 – Realtor Presentations
In my area, a few Real Estate Offices have weekly brokerage meetings on Tuesday mornings. It is a time that most of the office realtors will be there. I usually have to beg the broker to give me 5 minutes. I bring breakfast, coffee, and literally take 5 minutes of their time to show them why I will be invaluable for their team.
3 – Be at the Brokers Open House
When you get a property with a realtor, tell them that you need to be there for the Broker's Open. You are not there to answer any questions about the property, you are NOT the realtor, you are there to hand out your brochure and answer any questions other realtors might have about your staging services. I always stay in the kitchen / living room, I bring bagels / coffee. And introduce myself, "Hello, I am Cecilia, I helped the clients get their property ready for sale by staging, if you have any staging questions I am here or feel free to call me."
4 – Use Facebook Groups
Join neighborhood Facebook groups. Types of Facebook groups I have joined include:
-Mom Facebook groups in the areas I want to serve
-Virtual Yard Sale groups in the same areas (You will see people posts, "…need to sell bedroom dresser and other items as we are putting our home on the market soon."—BINGO) I would reach out.
5 – PAY Attention to Your Hood
When I am driving around and I see a home that has not been touched for yours / decadess and now their are fixing it up…hmmmm, my eyes get wide. Or they have painters arriving when they have not painted their home in decades (trust me you can spot these homes). You know they are coming on the market soon. I recently caught two on a street where I am already staging a house. These two homes were getting "cosmetic outdoor repairs," in the middle of winter. I sent a letter to them, BAM! They were planning on selling and coming on the market in a few weeks. Stay alert!
Like always send me your questions. Happy Staging
The post How to Build Your Home Staging Business appeared first on Home with Keki.
Source: homewithkeki.com